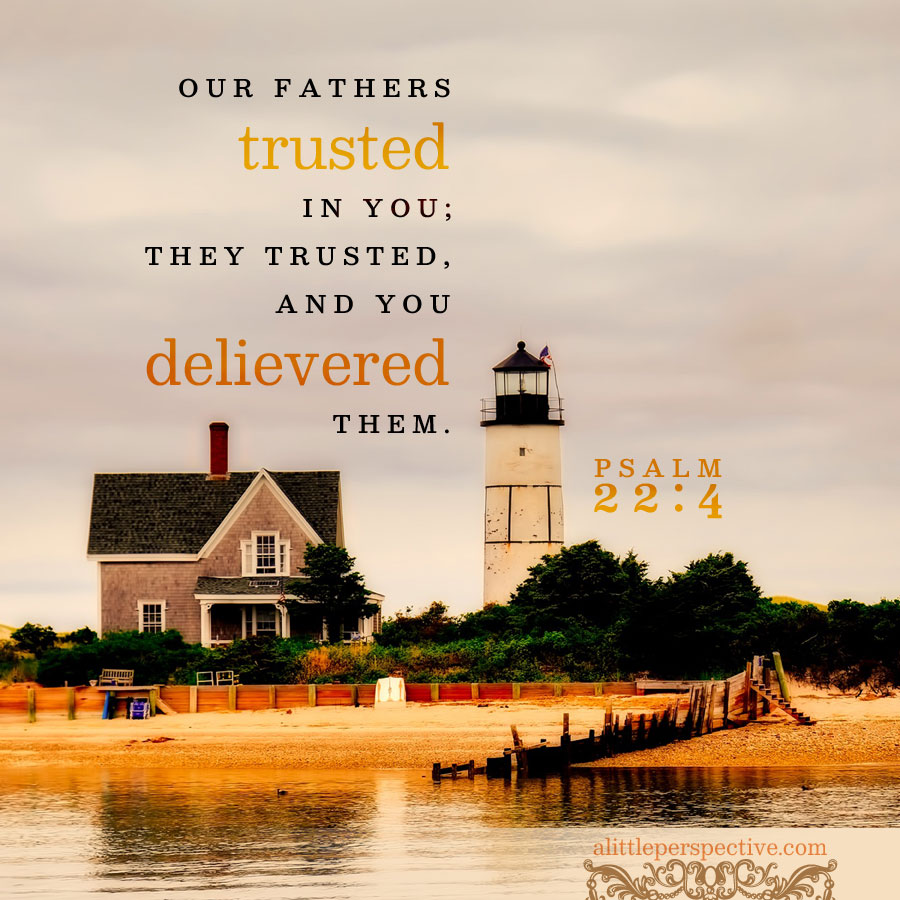 A Cry of Anguish and Song of Praise
*"Posterity" means the future generations of a family. All future generations.
Verse 1: It is quoted by Jesus on the cross, Matthew 27:46, Mark 15:34.
Verse 18: It is quoted in the New Testament in Matthew 27:35, Mark 15:24, Luke 23:34, John 19:24.
Verse 22: It is quoted in the New Testament in Hebrews 2:12.
*Many details of Psalm 22 are reflected in Jesus cross experience:
Compare verse 7 with Matthew 27:39.

Compare verse 8 with Matthew 37:43.

Compare verse 15 with John 19:28.
*Jesus cry to God, the condemnation of the crowd, His thirst, His Crucifixion, and the gambling for His robe, are all clearly described in Psalm 22.
*David's own experience gives way to a prophetic glimpse of Jesus Christ in verses 1-21.
*Psalm 22 can be divided into two parts:
David describes the awful predicament in which he finds himself, verses 1-21.

Contains praise to God for His faithfulness verses 22-31.
*Psalm 22 goes from "Lament" in verses 1-21, to "Praise and Thanksgiving" in verses 22-31. "Lament" means to express great sorrow or regret and even grief about something or someone. Lamenting could be verbally expressed in wailing, weeping, and crying.
*To "Lament" means something horrific has likely happened in one's life and it moves the person deep within their soul and it is outwardly expressed in such a way that is demonstrative and can't be overseen by others.
*Psalm 22, is the story of first feeling like one has been forsaken by God and then found and filled by God.
Verses 1-5: David felt frustrated that God had forsaken him. This was David's fleshly feeling. However, in his spirit, David knew that God had not forsaken him.
Verses 6-8: David compares himself to a "worm". This means that David was expressing his feelings of worthlessness, vulnerability, and contempt in the eyes of his enemies.
Verses 9-10: David had a long history of reliance upon God.
Verse 11: David's cry for God to come to his rescue.
Verses 12-13: David is describing his enemies as raging mad animals.
Verses 14-18: These verses are graphic descriptions showing that David's strength and courage had left him.
Verses 19-21: Once again David cries out to God to deliver him.
Verses 22-31: These verses describe the praise and thanksgiving of David.
*In a general sense, Psalm 22 is about a person(David), who is crying out to God to save him from the taunts and torments of his enemies and thanking God for rescuing him.