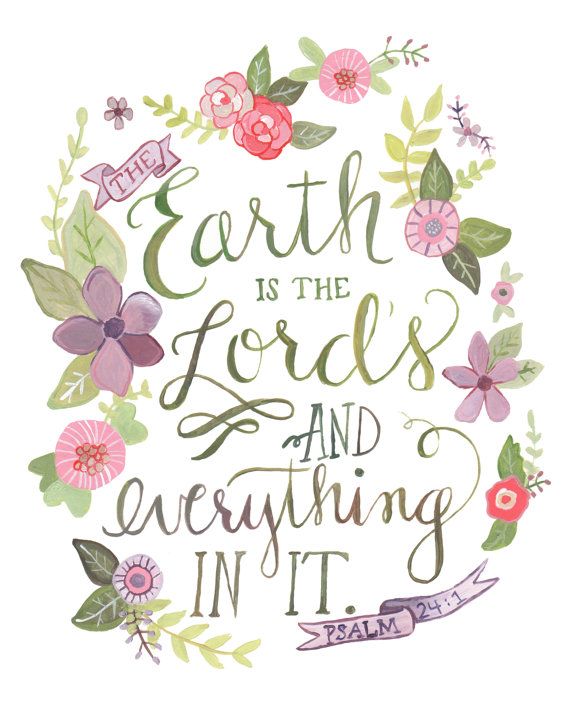 The King of Glory and His Kingdom
*Psalm 24 traces the people's worship procession through three stages:
1) Stage One: Worship of the Creator through "Contemplation" verses 1-2.
2) Stage Two: Worship of the Savior through "Consecration" verses 3- 6.
3) Stage three: Worship of the King through "Commemoration" verses 7-10
*"Contemplation" means looking at, gazing at, and being aware of God.
*"Consecration" means the devoting or setting apart of anything to the worship or service of God.
*"Commemoration" means the act of commemorating.
*"Commemorating" means to serve as a memorial or reminder of. To honor the memory of.
Verses 1-2: God created the world and everything and everyone in it. Everyone is His creation; however, not everyone is His righteous child.
Verse 3: The question of who can enter God's presence.
Verse 4: Is the answer to verse 3.
Verses 4-5: In God's eyes, the only acceptable worship is offered by people who have "clean hands" and a "pure heart". This means they are holy in thought, motive, and deeds. Those who are found worthy to enter God's presence will receive blessings and the righteousness of God.
Verse 6: It's not literally talking about Jacob, but is talking about the God of Jacob.
Verse 7: While the congregation of people wait inside the gates, the King with his procession approaches the gate and asks to enter.
Verse 8: The gate keeper's within ask the question "who is this King of glory?' The King David's procession answers back "The Lord strong and mighty. The Lord mighty in battle". This response is the password that gains King David and his procession entrance into the city.
Verses 9-10: For emphasis, the Psalmist David repeats words of the herald of the King, which is in verses 7-8.
*He is Jehovah, Lord God Almighty, the everlasting one and the King of peace. God is our all in all!!! He is all that we will ever need!!! Amen!!!