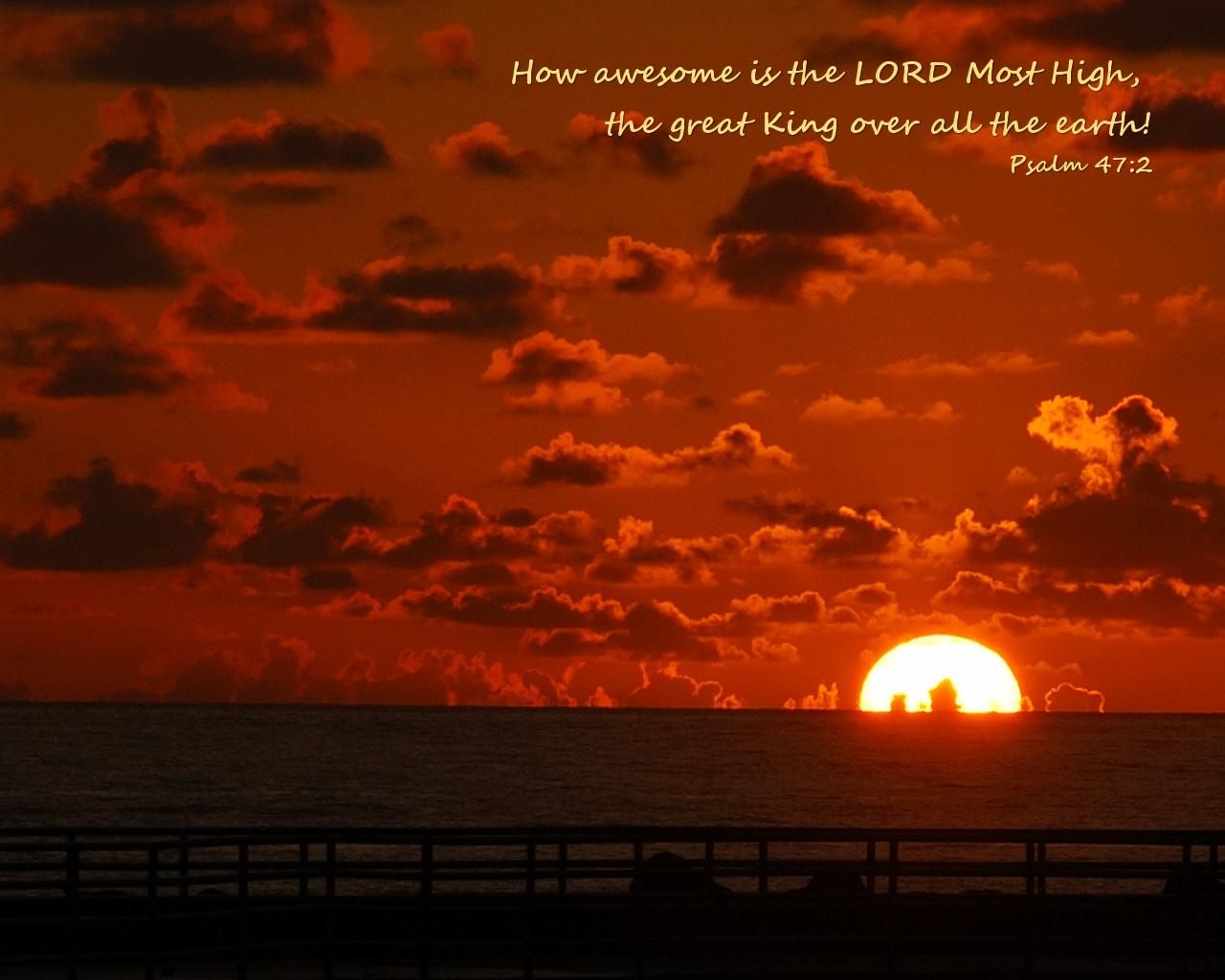 Praise to God, the Ruler of the Earth
*Written by the sons of Korah.
*Psalm 47 begins with a universal call to praise God in verse 1.
God is an awe-inspiring God in verse 2

God redeemed Israel and settled them in their land verses 3-4

God is King over the whole universe in verses 7-9
Verse 1:

"Clap your hands", shows extreme joy. "Shout to God" means to rejoice with great enthusiasm. If we can shout with everything in us at sporting events, then we should shout with even more excitement to God. The Bible does not tell us to be silent in our praise to God. The Bible tells us to have extreme joy and great enthusiasm when praising the Lord.
Verse 2: "Most high" means God is exalted above all others.
Verse 3: "He shall subdue", means God is Ruler over all.
Verse 4:

Our inheritance is all the promises of God.
Verse 5:

God is VICTORIOUS!!!
Verse 6:

The repeating of the phrase "Sing praises" denotes frequency, constantly, fervency, and great devotion:
"Frequency" means the rate at which something is repeated over a period of time.

"Constancy" means being faithful and dependable.

"Fervency" means intensity.

"Devotion" means loyalty.



Verse 7:

God is God of all mankind forever.
Verse 8: God sitting on His throne, shows His Kingship. His throne is Holy.
Verse 9: True born again christian's, are the people of the God of Abraham. True born again christian's like Abraham, have faith and it is counted unto them for righteousness. True born again christian's will one day be gathered together(rapture). All true born again christian's will shout praises to the Lord. Praising the Lord God can bring freshness and joy into our devotional time. God is worthy of all our praises. God is worthy to be worshipped.
P=Purifies

R=Restores, Renews, Repent

A=Answers

I=Intercede




S=Shelter




E=Endurance