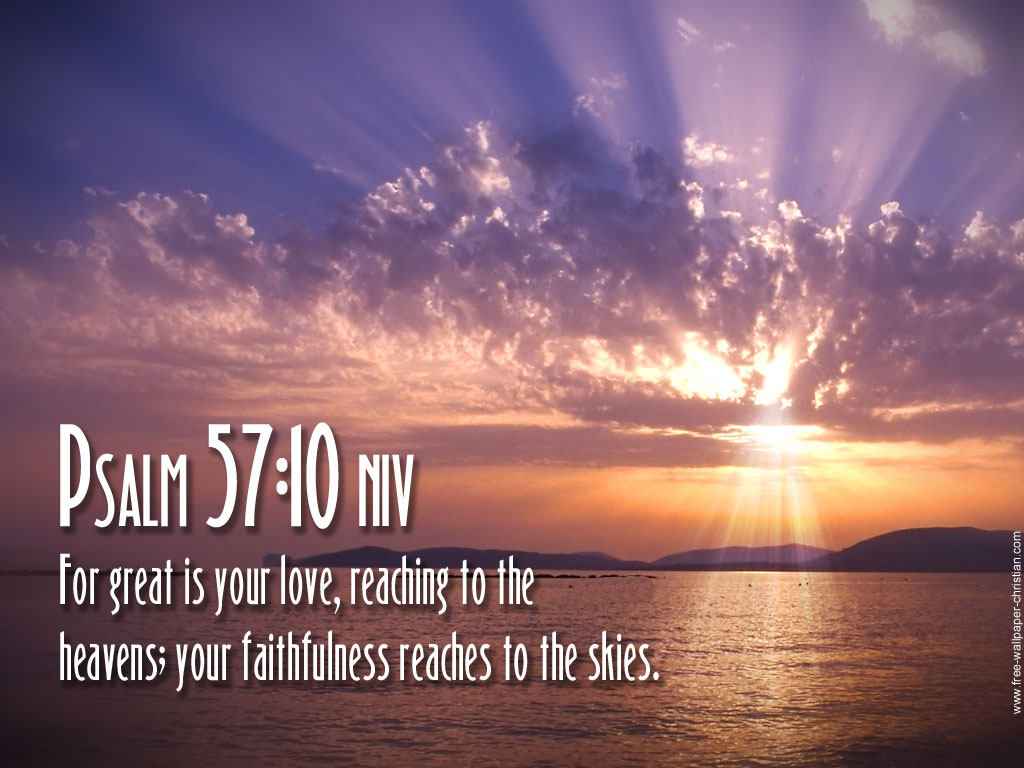 Prayer for Safety from Enemies
*Psalm 57, was written after David had escaped from Gath and was hiding out in a cave. David was fleeing from King Saul.
*David expresses his confidence in the Lord God. David knew the Lord God would deliver him from his enemies.
*David knew his refuge was not in the cave, but that his refuge was in the Lord God.
David's prayer(plea) for protection, verses 1-6.

David's offering of praise unto the Lord, verses 7-11.
Verses 1-6: David knew within his heart that God would take care of him. David knew that during the hard trials, his relationship with God is what calmed his soul. David had total faith in God. When we place our faith totally in God, He will not fail us. The shadow of God's protection is available to all who will run to Him. God is above all. David is recognizing that without God's help, he is helpless. David knew that God delivered him in the past, and that God would deliver him now. David's help comes from the Lord, so does our help come from the Lord. David's enemies are pictured as menacing lions, ready to devour their prey. David's enemies hated him. The enemy hates those who are totally sold out to God. In the midst of the enemy attacking David, he praises the Lord God. Praises unto the Lord, ushers in victory. The traps that the enemy has set for David will come back to destroy them. The enemy may use people to try and set traps to trap God's righteous one's; however, the traps will backfire on them.
Verses 7-11: David's focus is fixed on the Lord God. Therefore, David is able to stand firm in believing that God will deliver him. David has determined within his heart to worship the Lord God. Though the world may seen to be falling down around us, PRAISE GOD anyhow. The battle belongs to the Lord God and victory is ours. Always remember that no weapon formed against us shall prosper(Isaiah 54:17). David did most of his praising in song and on his harp. Each of us has our own way of praising the Lord God. God loves the praises of His righteous one's. David is not ashamed of God. David will tell all who will listen, about God. There is no limit to the mercy of God. God's truth can not be destroyed. God's Word is for eternity. In other words, God's Word last forever. God's Word will never fail us. The words of the worldly will fail us, because their father is satan.
*Whom do you choose to follow today? God or satan? Choosing to follow God, brings victory. Choosing to follow satan, brings defeat.