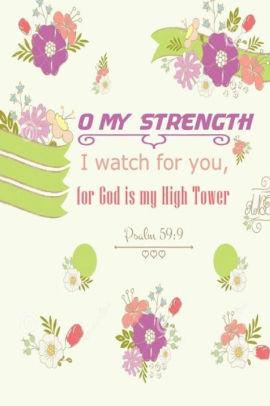 The Assured Judgment of the Wicked(Sinners)
*King Saul had sent men to David's house to kill him.
*Michal, David's wife helped David to escape by letting him down through a window I Samuel 19:9-17. Michal was King Saul's daughter.
*Psalm 59 is a prayer of David while he being threatened by his enemy.
*Psalm 59 is another prayer where David pleads for God to deliver him from his enemies.
*David's strong confidence in God's deliverance, turns David's praying into praise unto to God.
David's prayer for God to deliver him, verses 1-15.

David's praise unto God for being his deliverance from his enemies, verses 16-17.
Verses 1-15:
"Deliver", means to bring out of trouble. "Defend", means to set on high out of the reach of the enemy. David was in great danger. David's life was being threatened on every side by his enemies. It was hard for David to know who was attacking him. The enemy(satan) comes in many forms and we need to fully recognize that satan is behind all spiritual attacks. "Workers of iniquity", refers to King Saul and those he employed to carry out his murderous plot against David. David recognizes that it was not due to him sinning, but that this attack of his enemies was unjustly. In other words, there was no reason for this attack on David. David had done no wrong against King Saul. Sometimes we ourselves go through things and we have not done anything to cause it. Just remember our enemy, satan, will attack us without any reason. satan only attacks trying to destroy us spiritually. We need to fully realize who our deliverer is. Our deliverer is God Almighty; therefore, we have nothing to fear. David was a man of God. Therefore, he was a threat to his enemies. Once again, David knew his only hope was in God. Our only hope is in God. David is depending on God to defeat his enemies. In other words, David had stepped out of the way, so that God could work. David's enemies kept returning. David's enemies kept making a lot of noise. This is really no threat to David, but it frighten him. David's enemies conversation was all about killing David. Our enemy satan has only one agenda, and that is to take us out. David's enemies even thought that David's God did not care about what happened to David. However, David knew within his heart that God did care about him. God will have the last word, and when God speaks, the enemy is wiped out. David was determined to wait on God to deliver him. In other words, David knew that is he acted within himself(the flesh), his enemies would consume him. But, David knew that by him giving God total control, he had moved out of God's way. Therefore, God could work and destroy enemies. David's strength was in God. David would see the defeat of his enemies. Just as David waited on God, so must we wait on God. David knew that God is the ultimate judge; therefore, God would punish the wicked. Remember when the enemy comes up against you, the enemy is also coming up against God.
Verses 16-17: David's praises unto God begin even before God delivers him. We to should begin to praise God before He delivers us. Praises unto God gives one strength, boldness, and determination to stand firmly on God's Word. Just as David recognizes that it is because of the Mercy of God, so must we recognize it to.
*If God be for us, nothing can be against us. Trust in God!!!