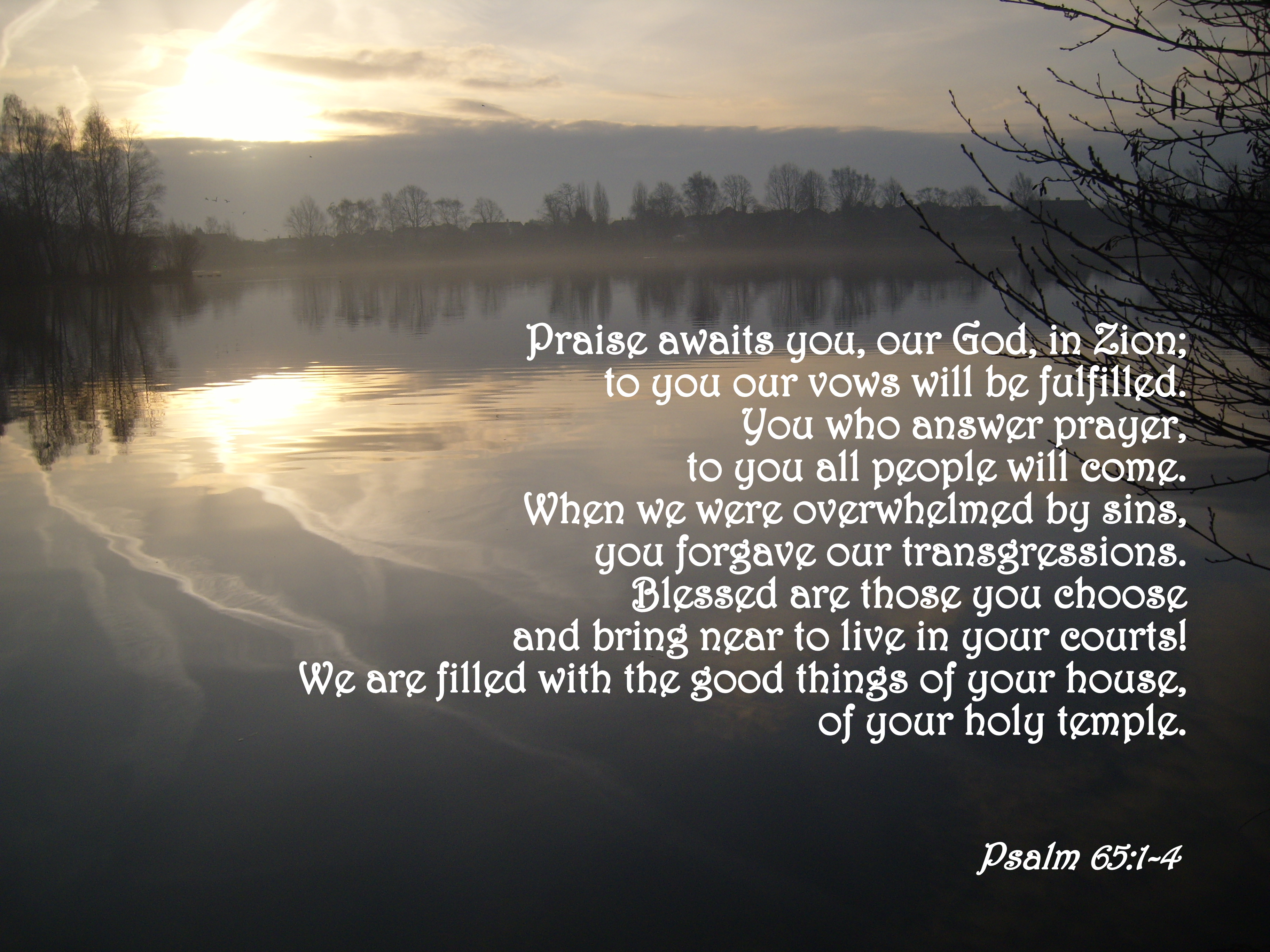 Praise to God for His Salvation and Providence
*In Psalm 65, David expresses thanksgiving unto God.
*Psalm 65, is a praise Psalm.
*The setting of Psalm 65 is a celebration at the tabernacle. It could have been either at the Passover and the feast of Unleaven Bread or the Feast of Booths or Tabernacle.
The God who forgives, verses 1-4.

Th-e God who intervenes, verses 5-8

The God who provides, verses 9-13.
Verses 1-4:
The people are giving all praise to God. They are keeping the vows they made to God. "Vow", means solemn promise, pledge, or personal commitment made to God for what He had done. God always listens to His righteous one's. "Purge them away", means to forgive. This means to cover sin and its effects. David is saying here, that his enemies are constantly bringing up his past sins and blowing the all out of proportion. David knows that God has forgiven him. If God has forgiven you, then it matters not how much the enemy keeps throwing it up in your face. Because we ask God from our hearts to forgive us of our sins, we are able to come into His presence.
David had confidence in God that He would answer him. God's power is seen in creation. A mountain is a mountain, because God created it to be a mountain. This shows the power of God's spoken Word. "And the tumult of the people's", means violent and noisey commotion or disturbance of the enemy. God can stop the "tumult" of the enemy. God controls the sun and moon. This shows God's power.
God created the crops to produce. Once again, God's power in seen. God's power is seen in All creation. God will take care of and provide for His true righteous people.