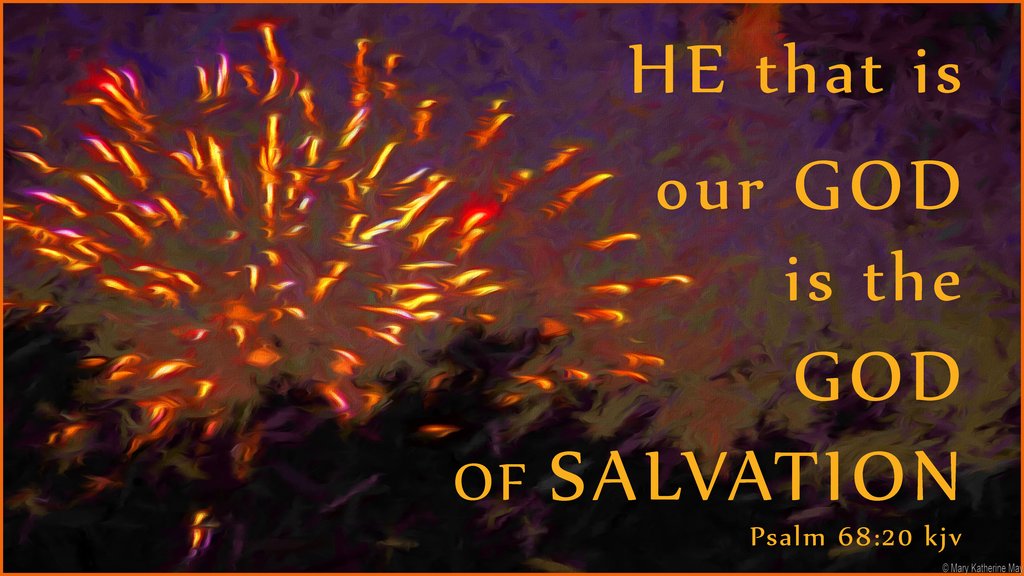 The Glory of God in His Goodness to Israel
*Most agree that Psalm 68 was probably written when the Ark of the Covenant was moved from the house of Obed-edom to the location on mount Zion(II Samuel 6:2-18).
*The Ark of the Covenant, was where God's presence dwelt. The Ark of the Covenant, was the center of Israel's worship and was the most sacred of all their possessions. Because the Ark of the Covenant represented the presence of God with His people, its movement to a new location is a reflection of God's continued blessings on His people Israel and the defeat of Israel's enemies.
*Psalm 68, includes prayer, praise, thanksgiving, and remembrance.
*The writing of Psalm 68, may have come out of David's happiness of restoring the Ark of the Covenant to Jerusalem(II Samuel 6:12-15).
Verse 1, is a fanfare of words announcing the movement of the Ark of the Covenant. Some scholars noted that this was sung when the Ark of the Covenant was was moved to mount Zion. David begins Psalm 68 with the marching cry of Moses(Numbers 10:35), and follows it with several other battle hymns. Verse 2, describes the wicked being driven away and wiped out. The wicked will perish. The righteous one's of God should be glad and rejoice, because the Lord God has delivered them and takes care of them.
God was with Israel when they went through the dessert: a cloud by day and a fire by night. David remembering God's faithfulness in the past, reassured him that God would be faithful now. In other words, God took care of Israel in the past and God would take care of Israel now.
God was faithful in taking care of King David and the people of Israel. David knew that for God to remain faithful to them, they had to remain faithful to Him.
God was to be praised and adored. God was to be reverenced. All glory and praise was to be given to God. God gives strength and power to those who are faithful to Him.