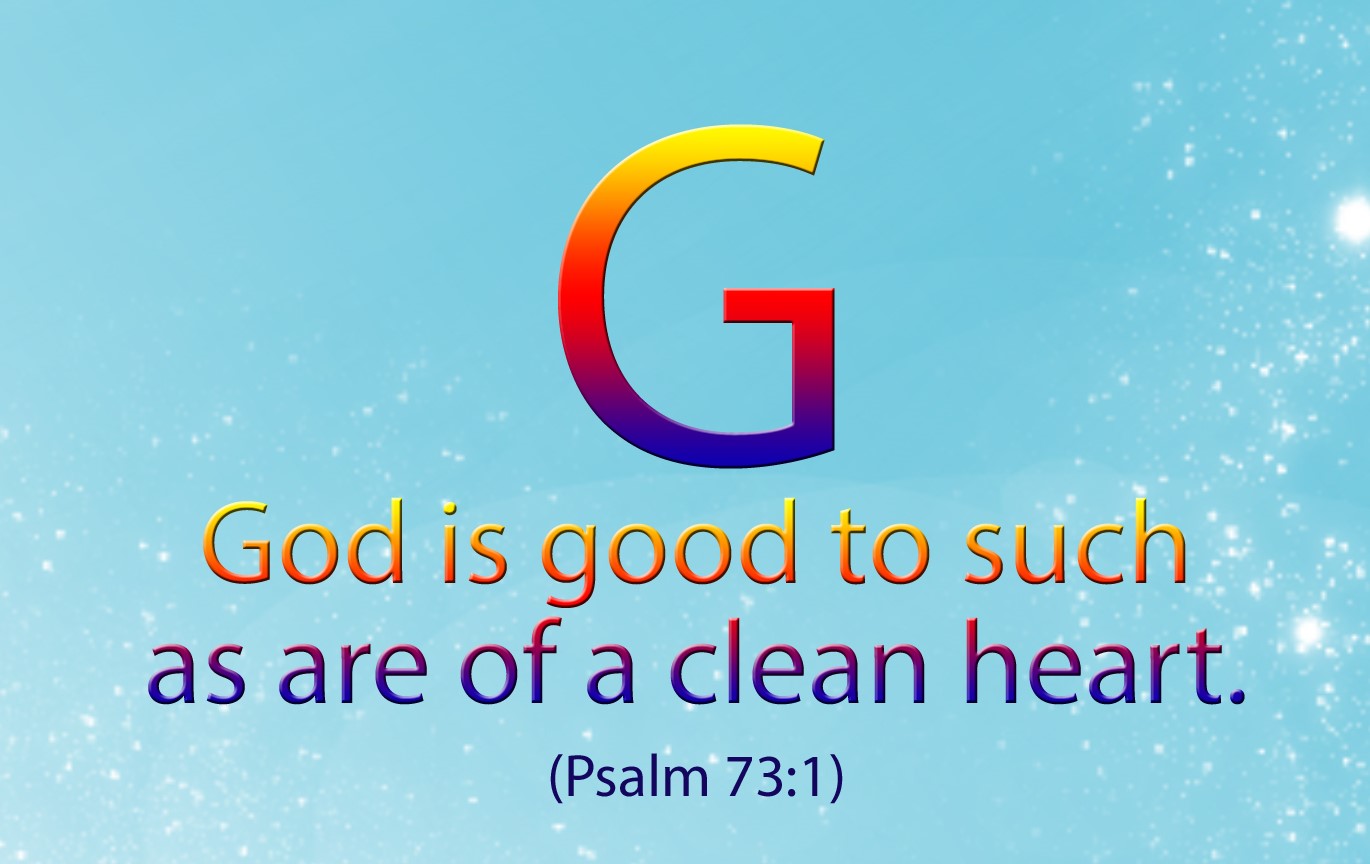 The Tragedy of the Wicked(sinner's) and the Blessedness of Trusting in God
*Psalm 73, talks about the results of allowing one's faith in God to be buried under self pity.
*Asaph, became depressed when he looked at the seeming prosperity of the wicked, compared to the difficulties of living a righteous life.
*However, Asaph's attitude changes completely. Asaph looks at life from the perspective of being under the control of a sovereign and Holy God, and concludes that it is the wicked(sinner's), who have blundered. "Blundered" means, to make a mistake though stupidity, ignorance, or carelessness; to move unsteadily; to speak stupidly; confused by or thoughtless.
Asaph's confusion over the prosperity of the wicked(sinner's) in verses 2-14.

Asaph's declaration of the justice of God in verses 15-28.
Verses 2-14:
Asaph was tempted to envy the prosperity of the wicked. This is a problem among many born again christian's today. However, Asaph did not give in to this temptation of sin. The wicked live without fear of God, and are not frightened by the remembrance of their sin's or the prospect of their misery. The wicked are very daring. The wicked mocked God and they mocked Asaph, for believing in God. The wicked are very full of pride. The wicked brag about the evil wrong they plan to do. The wicked live as though God does not know ALL. The wicked increase in "earthly wealth"; however, "earthly wealth" will not get one into heaven and "earthly wealth" will one day pass away. The wicked prosper through evil gain. Asaph repents of ALL his wrong thinking and turns away from temptation. Asaph has chosen to follow God no matter what.
Asaph talks about how his faith in God prevailed and that God showed him Grace. Asaph did not tell any one about this. Asaph experienced a shift from doubt to faith, when he returned to the fellowship of God's presence. Asaph realized that praise/worship of God was a key in keeping him focused on the things of God. Asaph realized that the things of this world are temporar and can not get one into heaven. The "worldly greed", will and can lead one to hell. Asaph realized that the outcome of the wicked was destruction, which is hell. God will give the wicked the opportunity to truly repent; however, it is left up to them to either choose to repent and be saved or to not repent and die lost. Asaph knew that God had forgiven him. Asaph expressed his total confidence in God guiding him. Asaph knew the importance of studying God's Word, staying in God's presence, and staying in prayer to God. Asaph realized that the wealth and things of this world are not true treasures. Asaph realizes that the only true treasure is in knowing God.
*Bitterness often hinders one's mind from thinking clearly and tempts one to make generalizations that are not completely accurate.
*One staying in God's presence and allowing Him to lead them, keeps one from falling into temptation. God desires for our hearts to be fully devoted to Him, daily choosing Him above all else in all decisions of our lives.Spending time in reading/studying God's Word, in prayer, and in His presence helps us to gain understanding when we feel overwhelmed and confused.
*Choosing God's presence above worldly favor, is key to one being totally sold out to God. Be comforted in knowing that even when you fail, God is right there ready to forgive you. All you have to do is go to God and ask Him to forgive you and to clean your heart and to restore you into right fellowship with Him.