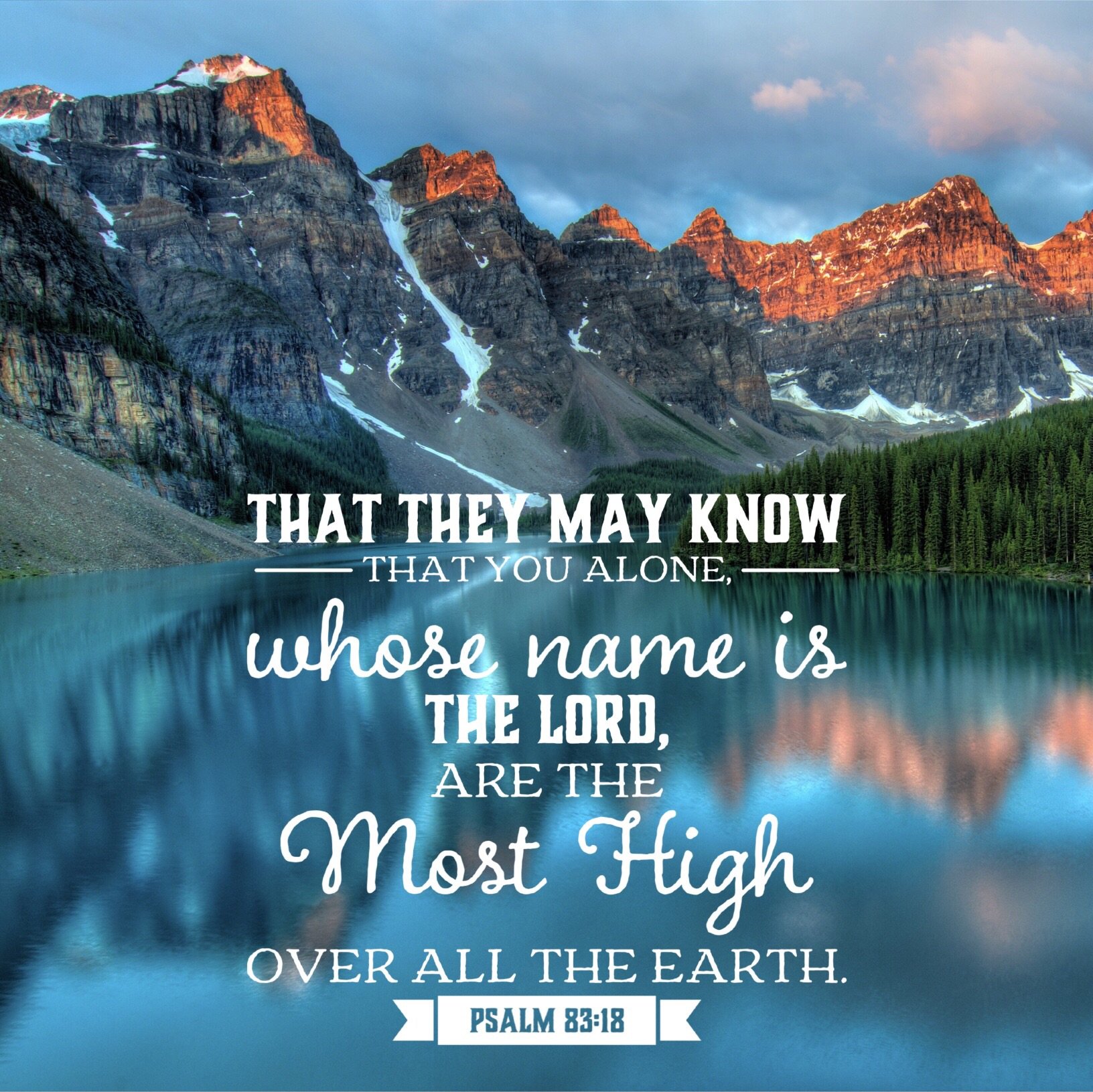 Prayer Concerning the Conspiracy Against Israel
*"Conspiracy", means a combination of mankind for an evil purpose; an agreement between two or more to commit evil(crime).
*No where in the Old Testament is there such an assortment of nations(enemies), that had come up against the nation of Israel before.
*Psalm 83, is a national lament(prayer). Asaph pleads with God to deliver Israel as He had done in the past.
Asaph's initial prayer in verse 1

Asaph's lament(prayer) in verses 2-8.

"Lament", means to express deep regret, grief, or sorrow. It is a type of prayer. It is

pouring out your heart to God.

Asaph's prayer for deliverance in verses 9-18
Verse 1:
This is an appeal of Asaph to God to intervene and save Israel.
The enemies of God and Israel are trying to destroy Israel. The enemies are under the influence of satan. Because it seems that God is silent, the enemies believe that God has forsaken Israel and that they can defeat Israel.
All those that are the enemies of God and His righteous one's are doomed. Asaph looked back on the times that God had delivered Israel and He is asking God to do it again. Asaph is asking God to wipe out all Israel's enemies. Since Israel's enemies will not change, Asaph is asking God to bring everlasting judgement upon them. Asaph is wanting God to destroy their enemies, before they destroy Israel. Asaph is asking God to do this to their enemies, to show them that He is the One True God.