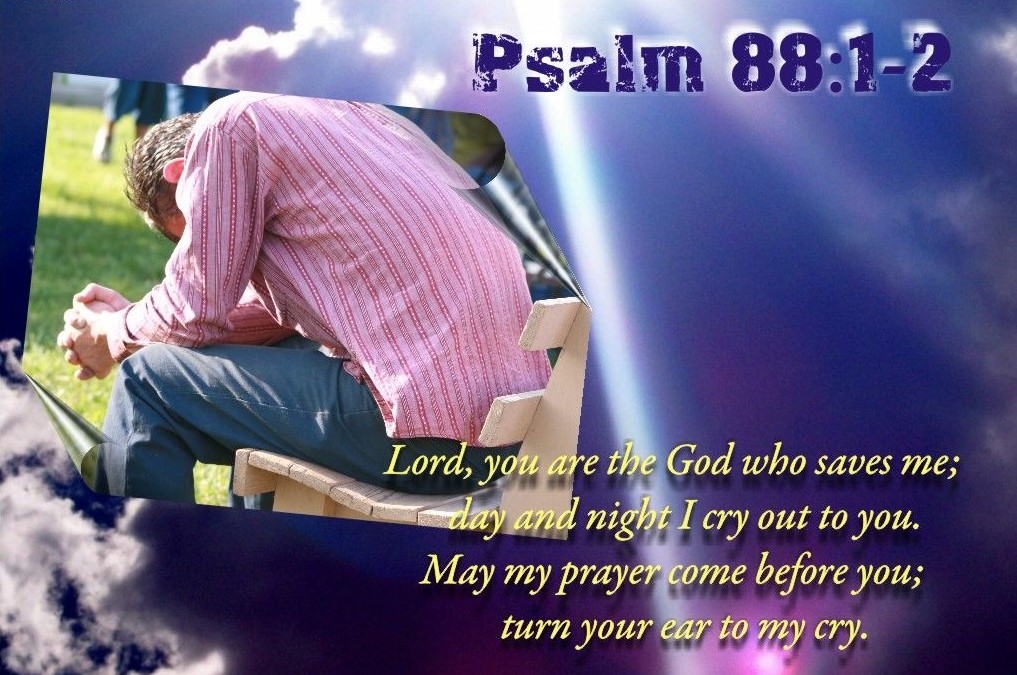 A Prayer for Help in Despondency
*Written by the son's of Korah.
*Set to, "Mahalath Leannoth", which translates "in sickness or suffering".
*Psalm 88, was written about Heman, the Ezrahite. "Ezrahite", means native born. Heman was ill with what may have been leprosy. Heman was a grandson of Samuel, the prophet. Heman maybe one of the three Levites assigned by King David to be a minister of music. Heman was from the son's of Korah. Heman was a prophet. Heman prayed earnestly. This prayer(lament), does not end on a happy note. Even though Heman did not understand his circumstances, Heman still turned to God, which indicated that Heman trusted God. Even though Heman expressed his frustrations to God in his prayer, he still held onto the hope that God would help him out of his distress. Psalm 88 speaks of tribulations.
Some scholars believe that verse 4 indicates that sin may have been the cause of what Heman was going through. Heman felt like God's wrath had come upon him.
This verse indicates that Heman will not stop praying until he gets an answer.
This verse could mean the punishment that God has brought upon Heman was because of sin and to make him repent.
*Sin brings loneliness. Sin brings sickness and destruction.
*There really is not a lot of information given about Psalm 88.