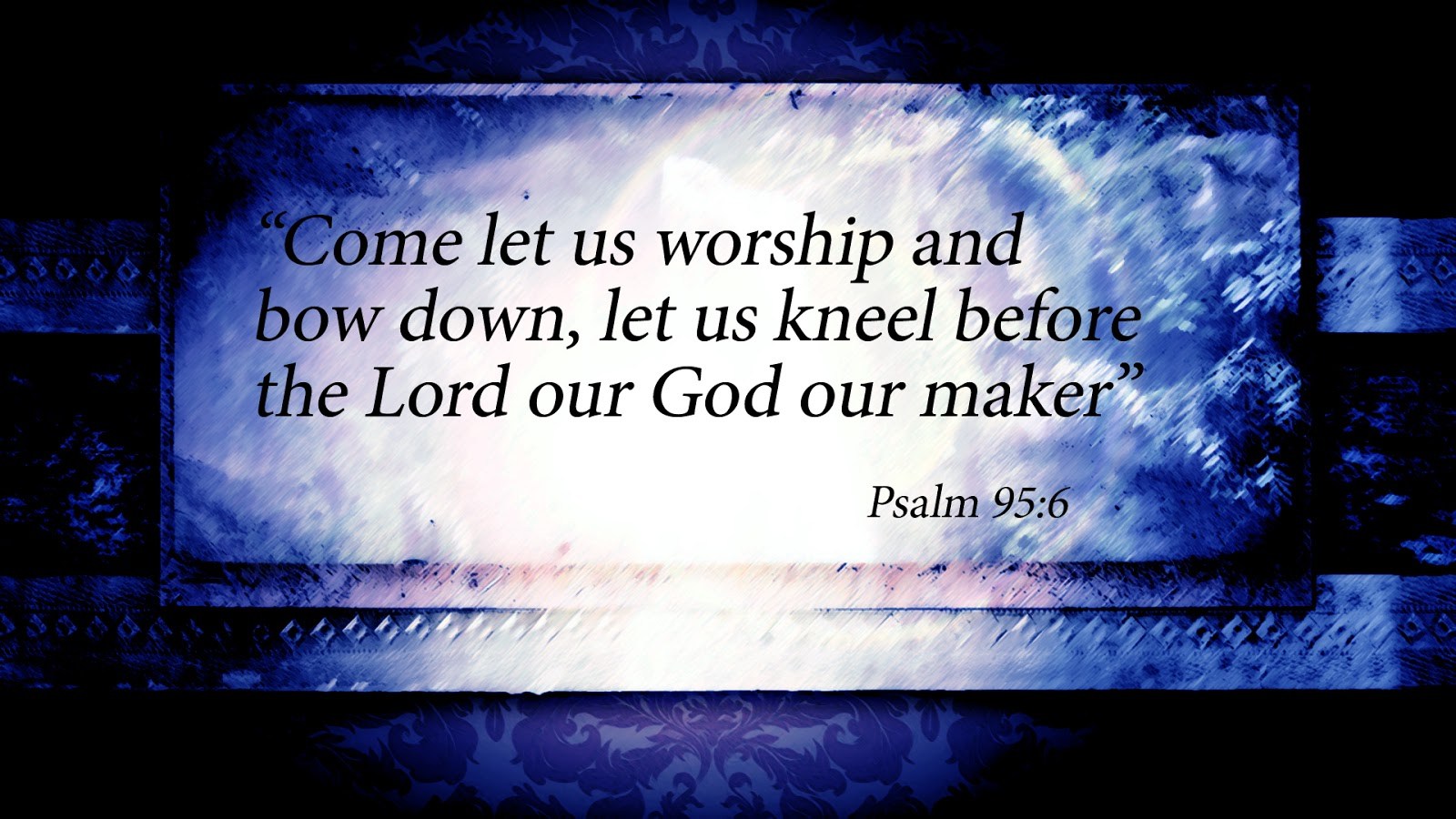 A Call to Worship and Obedience
*No author's name is mentioned. We could call Psalm 95 an orphan Psalm.
*Psalm 95, with its references to the wilderness wanderings, may have been written by David(Hebrews 4:7), for the "Feast of the Booths", or "Feast of the Tabernacles"(compare to Psalm 81).
Call to Worship in verses 1-7a

Priest or Prophet is warning the people not to fall prey to hardness of heart as did their ancestors in verses 7b-11
Verses 1-7a:
"Let us", reveals a corporate emphasis in worshipping the Lord God. "Rock of our salvation", refers to God being their salvation. This is an appeal to worship God in song and praise. The Lord should be the object of our praise and our singing. We are to come into His presence with sacrifices of praise and thanksgiving. "Let us shout joyfully to Him with psalms(songs)" refers to us singing unto the Lord. God is the ONE TRUE GOD and there is no other. God is the creator and ruler of the whole universe. We are to come into God's presence with reverence. We re to worship only God. We are to humble ourselves before God.
The priest or prophet is warning the people to not rebel against God as their ancestors did. Their ancestors that came out of Egypt rebelled against God because of their unbelief and disobedience; therefore, they had to wonder in the wilderness for 40 years, until all the generations that came out of Egypt had died off. Joshua and Caleb were the only two that came out of Egypt that were allowed to enter the promise land of Canaan with the new generations born in the wilderness. God warned them that if they had unbelief and were disobedient to Him, His wrath would come upon them like it did their unbelieving and disobedient ancestor's.
*DO NOT HARDEN YOUR HEART TOWARDS GOD.