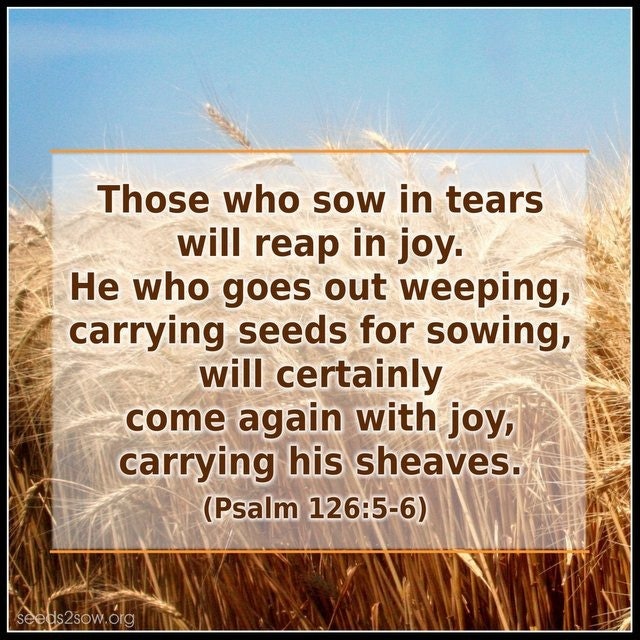 *No author's name is mentioned. We could call Psalm 126 an orphan Psalm.
*Psalm 126, is a part of a group of Psalms called "Songs of Ascent"(Psalms 120-134).
*Psalm 126, most likely refers back to the return of the Israelite's to Jerusalem after the 70 years of Babylonian captivity.
Restoration in verses 1-3

Provision in verse 4

Wisdom in verses 5-6
Verses 1-3:
The deliverance of Israel was so unexpected, that it was like they were dreaming. The deliverance was a wonderful time for Israel. "Zion", is symbolic of Jerusalem and the church. As their hearts were filled with joy of being delivered, Israel professed to the nations(heathens) that the Lord God had delivered them. When the Lord delivers us, we should testify about what He has done for us to other people.
Verse 4, is a prayer to God to supply the needs of the people as they return to Jerusalem.
The psalmist knew that it was going to be a hard time for the people returning to Jerusalem to rebuild etc... However, the psalmist knew that God would be their help. The psalmist was using wisdom in relying on God.
*"Wisdom", means intelligence, understanding, insight, discernment, and knowledge. The psalmist knew that true wisdom comes from God.