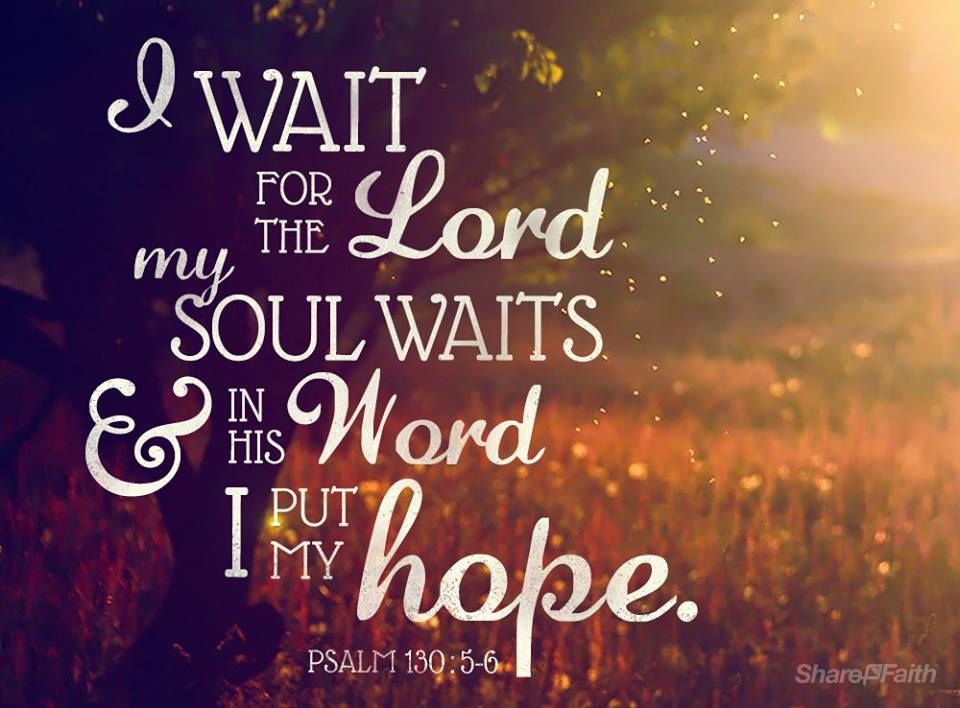 My Soul Waits for the Lord
*No author's name is mentioned. We could call Psalm 130 an orphan Psalm.
*Psalm 130, is a part of a group of Psalms called "Songs of Ascent"(Psalms 120-134).
*Psalm 130, begins with a cry of true repentance, to be delivered out of sin and ends with the assurance that God will redeem Israel.
Prayer of repentance in verses 1-4

The psalmist waits on the Lord in verses 5-6

The psalmist calls on the people of Israel to hope in the Lord in verses 7-8
Verses 1-4:
"Out of the depths", refers to the distress that the psalmist was in. The psalmist offered his prayer to the Lord in a humble manner. The psalmist was desperate for the Lord to hear him. The psalmist knew that once God had forgiven him of his sins, that God no longer remembered them. The psalmist knew that God deserves respect/reverence, because He offers forgiveness.
"Hope", in biblical thought, meant knowing for certain that God will do it.
The psalmist encouraged the people of Israel to hope in the Lord, because he knew that God would deliver them.