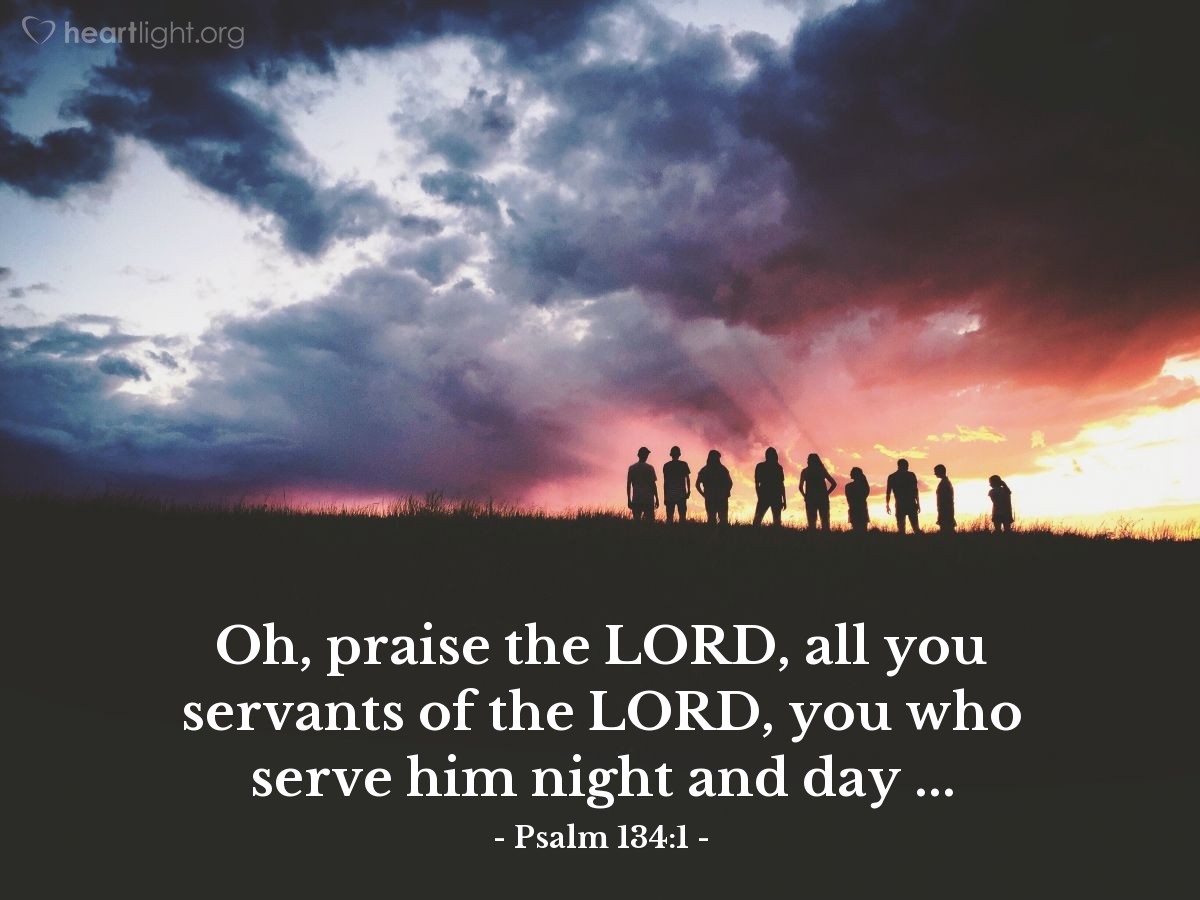 *Author's name is not mentioned. We could call Psalm 134 an orphan Psalm.
*Psalm 134, is a part of a group of Psalms called "Songs of Ascent"(Psalms 120-134). The people of Israel sang theses songs as they ascended the hills to Jerusalem for yearly feast.
*Psalm 134, talks about God's people praising Him in the day and night in His house. We should praise God at all times.
*Psalm 134, is the final song in the "Songs of Ascent".
*In Psalm 134, the people are exhorting the priests to continue in their faithfulness to the Lord. The priest bestow a final blessings on the people as the feast ends and the people depart Jerusalem to return home.
"Servant", refers to the priests(Levites) who ministered to God's people. "By night", refers to the priests ministering day and night to the people. "House of the Lord", refers to the tabernacle. "Stand", indicates stedfastness.
"Lift up your hands", is a sign of surrender to the Lord and you are recognizing Him as the center of your worship.
"The Lord" is the one who blesses His people.