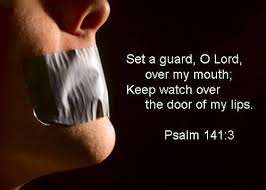 Prayer for Help in Trouble
*The occasion of Psalm 141 is not known.
*Psalm 141, is an urgent prayer of David's to God.
David's prayer for God to listen to his cries in verses 1-2

David's prayer fro restraint in verses 3-5

David's prayer for judgement on the wicked in verses 6-7

David's prayer for deliverance in verses 8-10
Verses 1-2:
"Make haste to me", shows that David was in a desperate state. David needed God's help. There was an urgency in David's prayer. David desired for his prayer to rise up before God as did the smoke of incense and the raising of his hands in worship.
David was asking God to guard him from the temptation of saying the wrong thing. David did not want to sin with his mouth. David is wanting God to remove all temptation from him and to keep him from even associating with those that did evil(sin). David is asking God to use righteous men of God to keep him in check(accountability).
David is asking God to bring judgement upon the evil/wicked judges, then the people will hear David and know that his words are true.
Because David believed in God, he knew that God would not leave him. David knew that God would deliver him and keep him from the temptation of the wicked one's(sinner's), David prayed that the wicked(sinner's), who tempted him, would be destroyed by their own evil plans.