: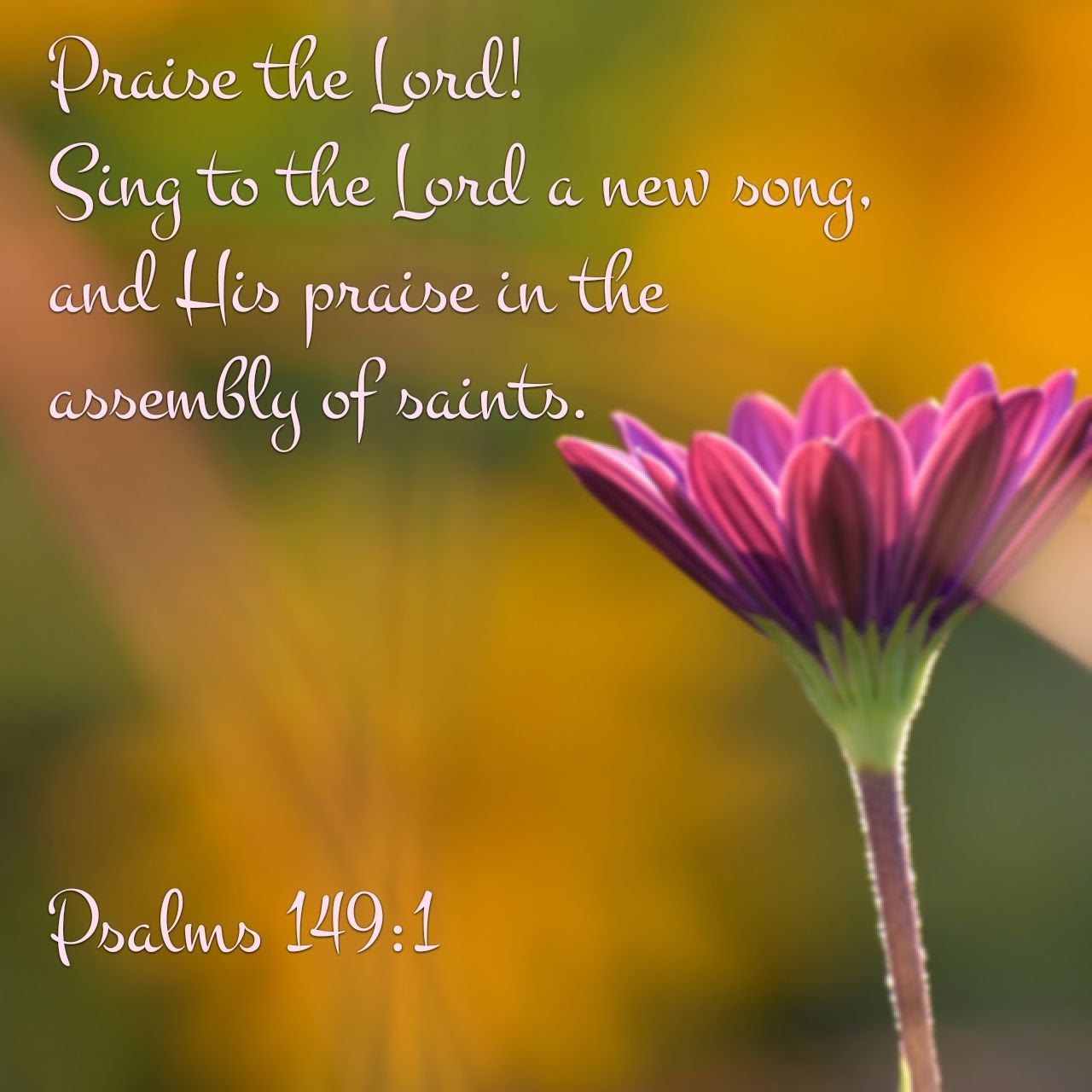 -
Psalm 149
Praise to God for His Salvation and Judgement
*No author's name is mentioned. We could call Psalm 149 an orphan Psalm. The occasion of Psalm 149 is not known.
*Psalm 149, is prophetic. Psalm 149, refers to the time when God will in fact establish His kingdom on earth(Revelation 19:11-21).
Call to praise in verses 1-3

Cause for praise in verses 4-9
Verses 1-3:
Psalm 149, teaches us that there is tremendous power in praise and worship of God. Our praise and worship of God, ushers us into His Holy presence. Our praise and worship of God, opens up the doors of Heaven for God to pour out His blessings on His people. "Assembly of saints", refers to us gathering with like minded believer's to praise and worship God. There is power when God's people gather together to praise and worship Almighty God. "New song", is a song that only the redeemed/saved christian's will know. "Zion", refers to Jerusalem and is symbolic of the church. The singing and dancing are victory celebration.
God loves for His people to praise and worship Him. God will honor His humble people. "Humble", means modest, without excess of pride, and contentment. It is very important for us to stay humble before the Lord God, so that when He speaks to us we will know His voice. God's people should always be joyful before the Lord God. The praises of God should always be in our hearts and in our mouths. "Two-edged sword", is the Word of God. We must understand that praise and worship of the Lord God are powerful weapons in spiritual warfare. Verses 7-9, talk about God's judgement on the wicked(sinner's). All people will be judged by God's Word. God gives us the choice to choose to follow Him or not to follow Him. God gives us the choice to choose either the "good judgement" or the "bad judgement".
*"Good judgement", refers to one choosing to surrender their life to God and follow Him and to spend eternity with God in Heaven. Their reward will be Heaven.
*
"Bad judgement", refers to one choosing not to follow God. Their reward is separation from God for eternity. Their reward is hell.
*Which do you choose today? Heaven or hell? The choice is yours.