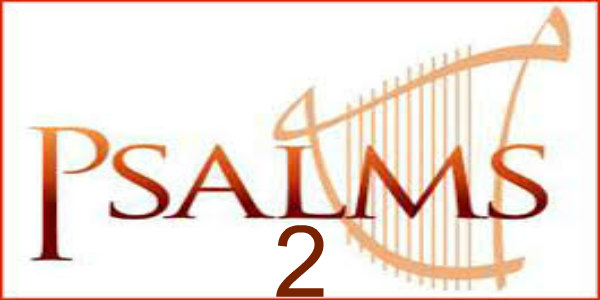 The Messiah's Triumph and Kingdom
*Psalm 2 is a messianic Psalm in which nations and kings are warned to serve God. Ultimate judgement has been entrusted to Christ Jesus.
Verse 1: The combination of rage and vain thing, indicates rebellion without chance of success. According to Acts 4:23-31, this is wh,at Jesus experienced at the hands of civil and religious leaders. It is what the church(God's people), continue to experience as the gospel message is met with resistance.
Verse 2: "Anointed", is talking about the Messiah. The anointed one here is probably a king of Israel, who prophetically is a type of Christ, the true anointed one.
Verse 3: Worldly people do not want to serve a Holy God. These people set themselves against the Lord God. They have chosen to be against the Holy God. When people are not subject to God, they have no morals and the society turns evil.
Verse 4: Such futile resistance to a Holy God deserves the laughter of an omnipotent sovereign God and the wrath of His judgement.
Verse 5: There is a time when God's wrath will come, then it will be too late.
Verse 7: Jesus was always conscious that He was the Son of God. It was this declaration that caused the Jewish elders to have Him crucified.
Verse 8: In this, we see the power and authority that Jesus has.
Verse 9: Represents the authority and power the Lord has.
Verses 10-12: Instead of immediate judgement, the Lord gives the opportunity to them to repent. Five commands:
Be Wise

Be Instructed

Serve the Lord

Rejoice

Kiss the Son, indicates allegiance and submission to God.